MahaMoment
Introducing The Greatest Wellness Ritual
In collaboration with Fable & Mane, our limited edition MahaMoment holiday set delivers your greatest hair and skin day, every day.
महा ma ᐧ ha
def. greatest, mighty
Elevate your self care routine with MahaMoment, our mighty duo. From potent, healing blends of Ayurvedic ingredients to the sensorial, ritualistic experience of each product, this set makes your wellness practice the greatest part of your day.
Skin Benefits
MahaMask™
Plumps, Hydrates, Brightens, Soothes, Nourishes
Hair Benefits
MahaMane™
Smoothes, Protects, Strengthens, Shines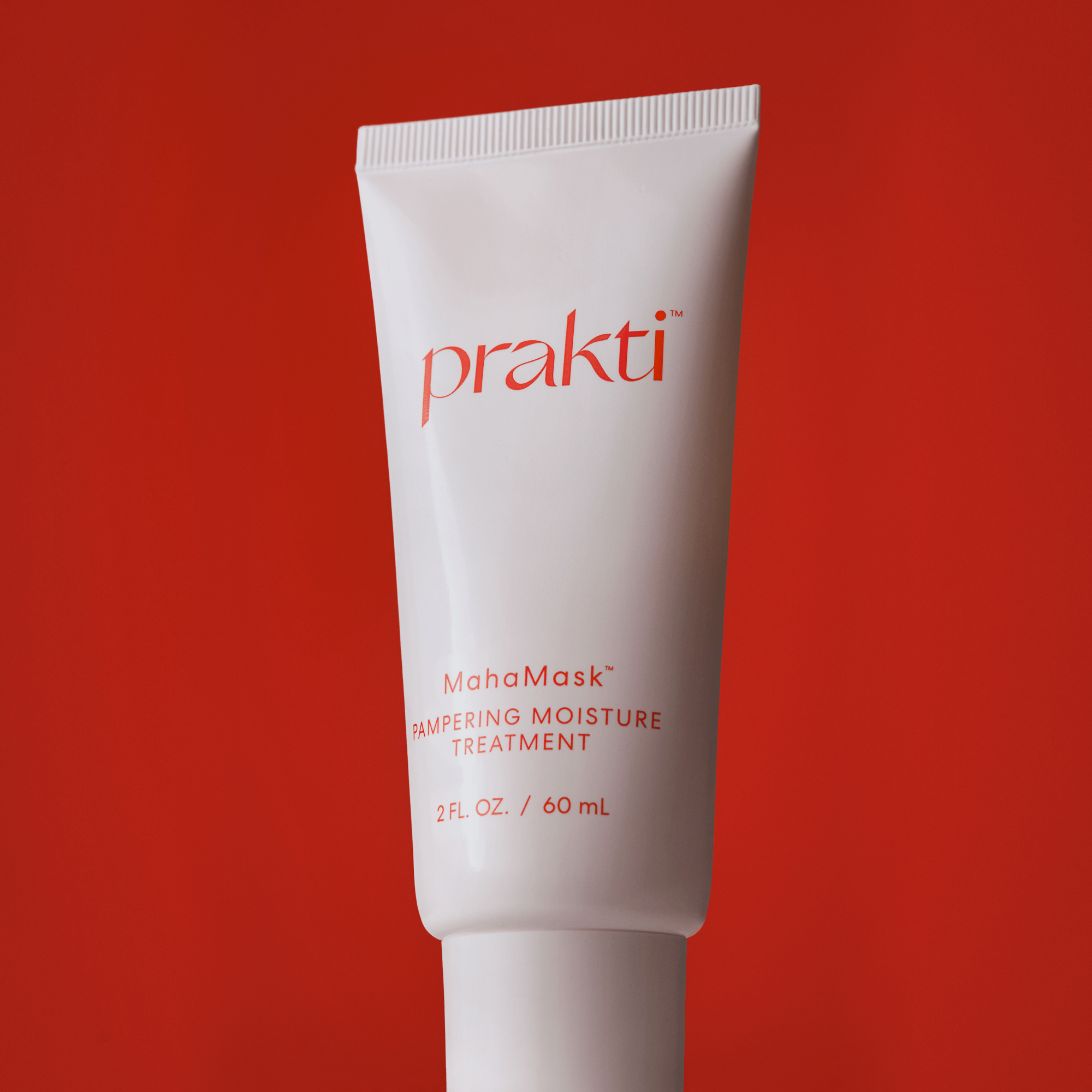 Pampering Moisture Treatment 
MahaMask<sup>™</sup>
Deeply hydrate and plump skin with our ultra-indulgent MahaMask™. Packed with nourishing ingredients like soothing turmeric butter and balancing palmarosa oil, it's the ultimate skin-savior to achieve dewy, glowing radiance. 
This mighty multitasking mask can also be used as a daily face moisturizer for drier skin, hand cream, eye cream, and spot treatment for areas that need a major hydration boost. Use it anywhere you need extra nourishing moisture and TLC.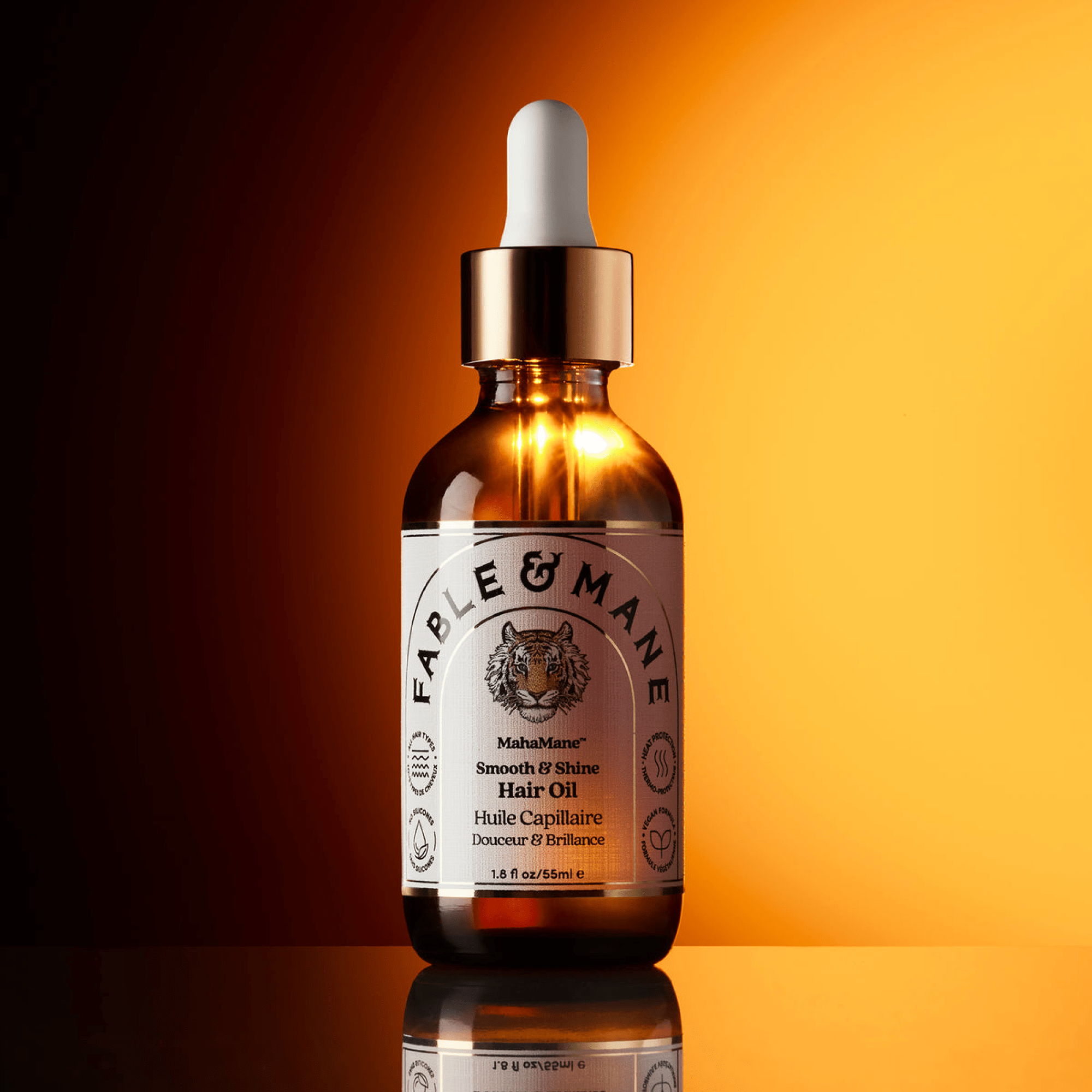 Smooth & Shine Hair Oil 
MahaMane<sup>™</sup>
Smooth, protect, tame and shine with this post-wash hair oil that leaves your hair soft, shiny and frizz-free. Infused with a potent blend of Ayurvedic roots and fruits, such as Shikakai, Ashwagandha and six nourishing fruit oils, MahaMane™ is the perfect last step in your hair ritual: it adds instant shine, tames frizz for up to 48 hours, protects from heat damage up to 450*F and UV rays, all while hydrating each strand for a luscious, glossy and healthy mane.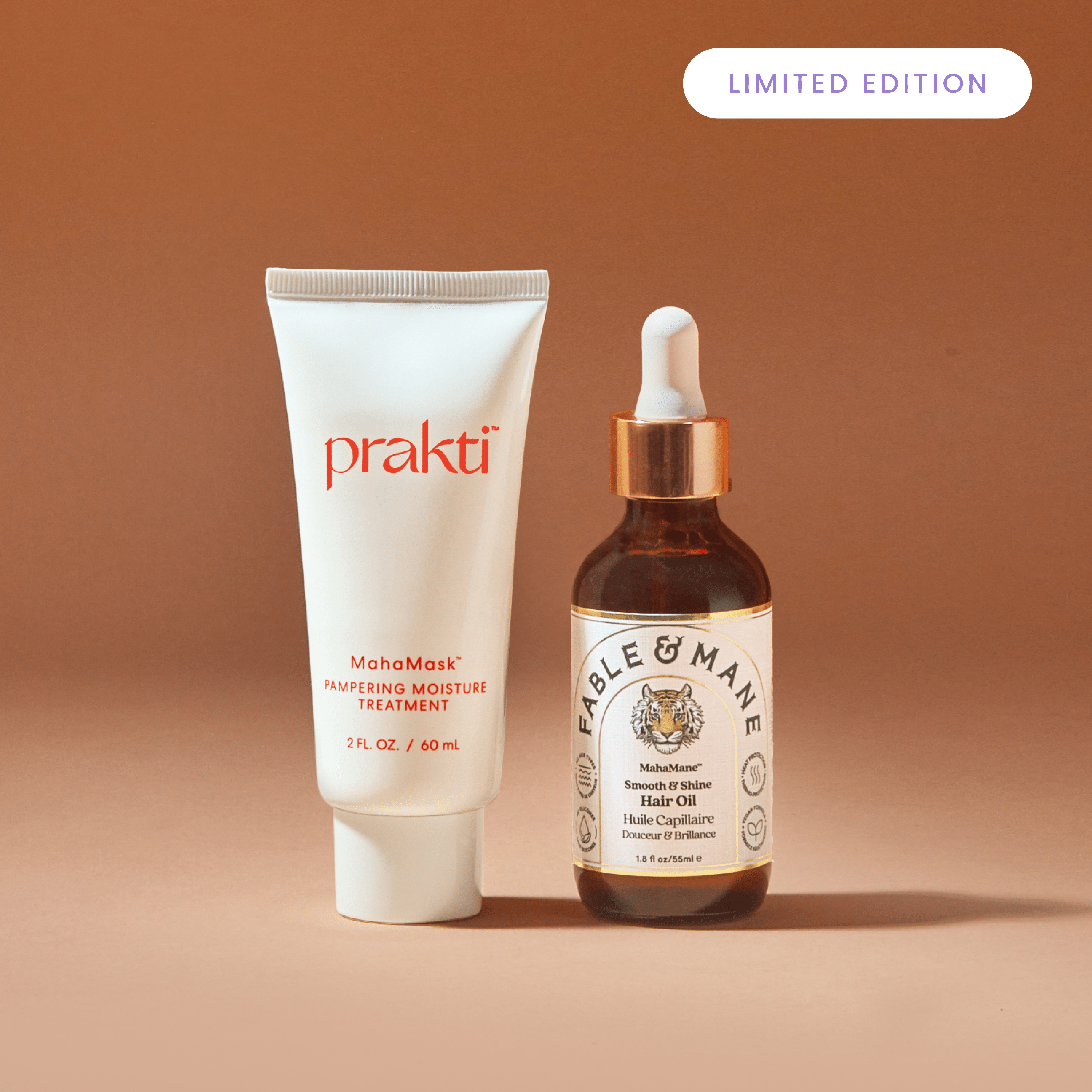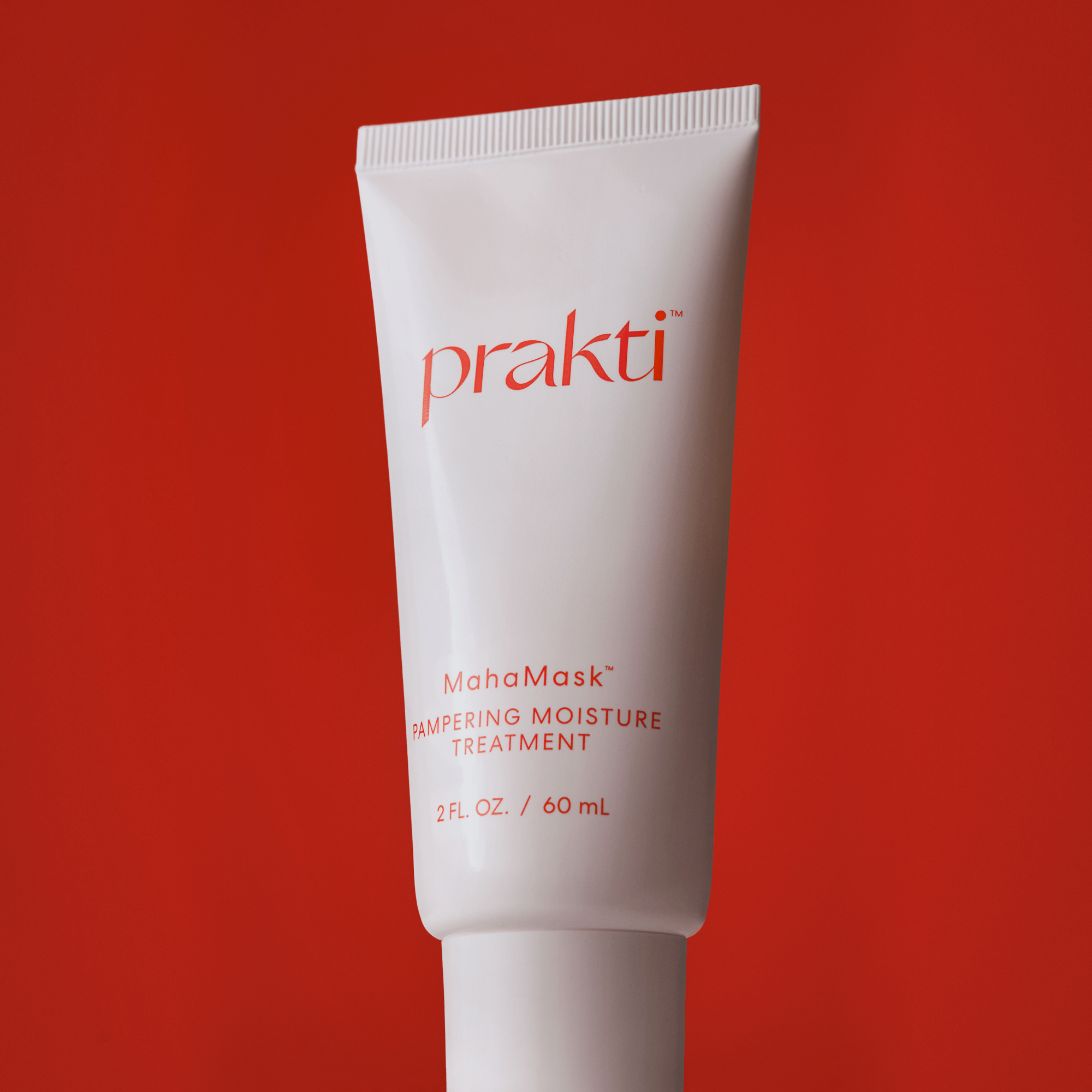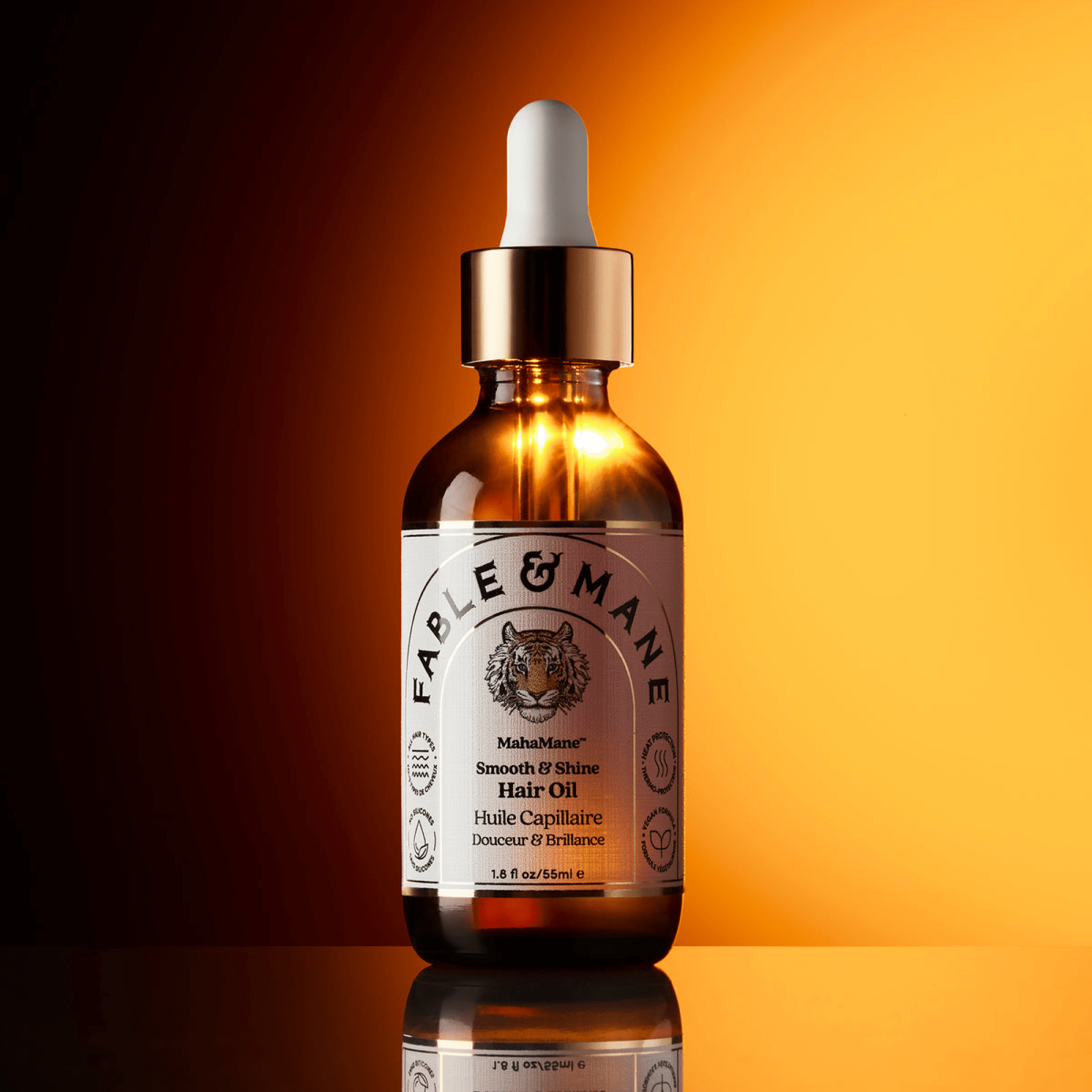 ($84 Value)
Elevate your self care routine with our mighty duo set in collaboration with Fable & Mane. Powered by Ayurvedic remedies and designed to deliver your greatest skin and hair day, everyday.
Behind The Partnership
Pritika, Akash and Nikita honor their heritage and culture through their beauty and wellness brands Prakti and Fable & Mane.These life-long practitioners of holistic wellness are united in their mission to make Ayurveda accessible to all: through innovative products, education, and by sparking conversations around what it means to be truly well in mind, body, and soul in today's modern world.
Bonding over their shared passion for holistic wellness, they joined forces as a family to create a meaningful partnership that invites the power of Ayurveda into the daily routines of all. The cult-favorite brands are proud to launch this limited edition holiday gift set - The Greatest Wellness Ritual MahaMoment Skin and Hair Duo, to bring you a mindful, indulgent self care ritual this holiday season.