Best of the best!
PritiPolish<sup>™</sup>
We are thrilled to share that our PritiPolish™ has won the Allure Best of Beauty Award!
Introducing SapnaSoft<sup>™</sup>
A new airy whipped hydrating cream for a plump, soft complexion.
Introducing our new collection of Copper accessories
Supercharge Your Wellness Routine
Our copper wellness accessories adapt Ayurvedic time-tested techniques for the pace of the modern world with tools that transform your daily tasks and chores into holistic, sensorial rituals
INTRODUCING
SundaSkin<sup>™</sup>
THE ESSENTIAL HYDRATING SERUM
The Most Potent Ayurvedic Hydrators + The Most Technologically Advanced Actives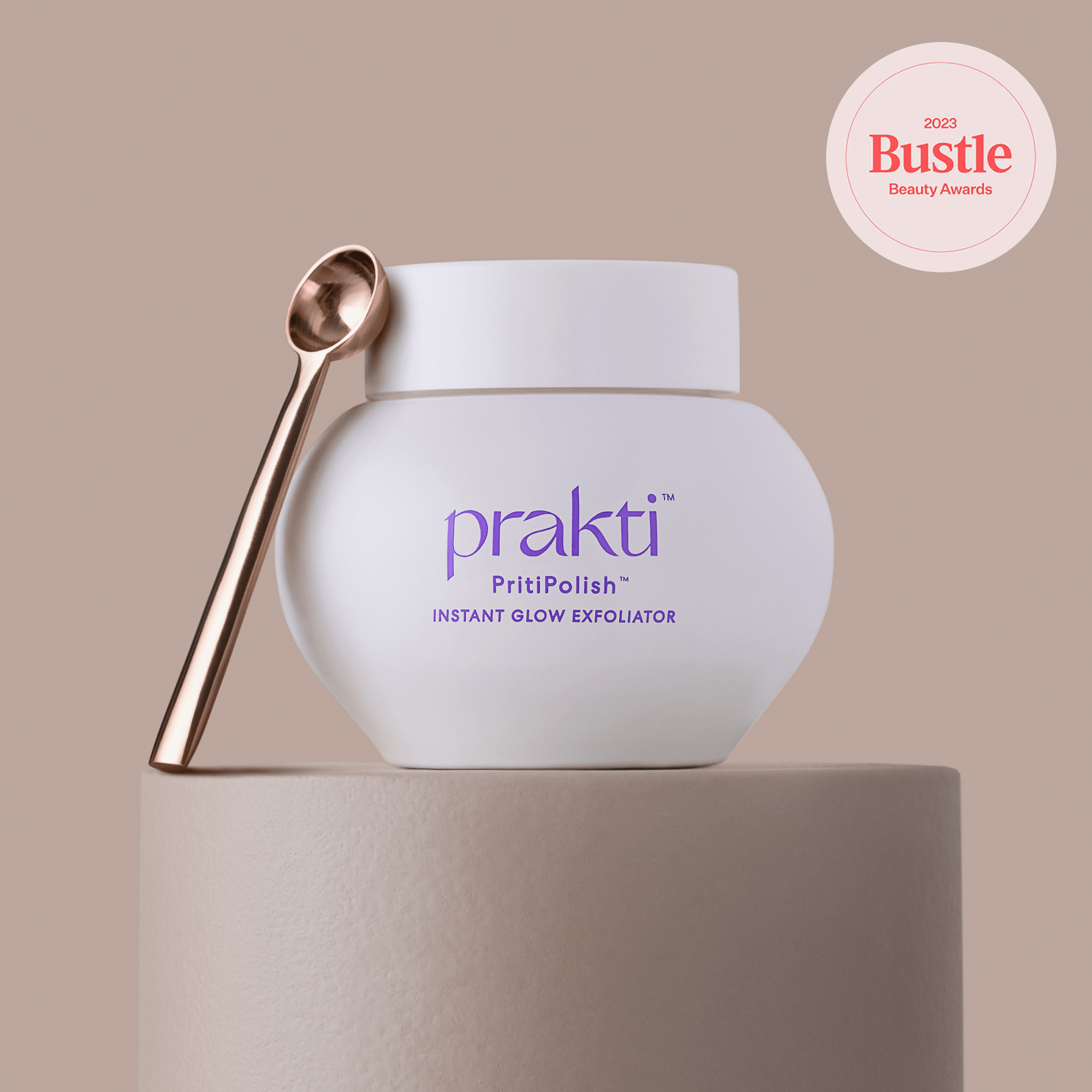 2023 BUSTLE AWARD WINNER
PritiPolish<sup>™</sup>
Our best-selling PritiPolish™ Instant Glow Exfoliator won the Bustle Beauty Award for Best Exfoliating Cleanser!
"The polish itself smells wonderful — just like a spa treatment — and the texture is the perfect soft grittiness." – Bustle
3 Simple Steps to Nourish Your Skin and Soul
Discover your brightest, smoothest, and most hydrated skin created from the purest, most trusted Ayurvedic remedies combined with technologically advanced ingredients.