Holiday Gifting 2023
Wellness is the gift that keeps giving
Give the gift of self-care this holiday season with Prakti holiday sets curated to nourish mind, body, and soul.
RaniRitual<sup>™</sup> Gift Set
RaniRitual™ is high performance skincare that combines our bestselling products to create a ritual fit for a queen.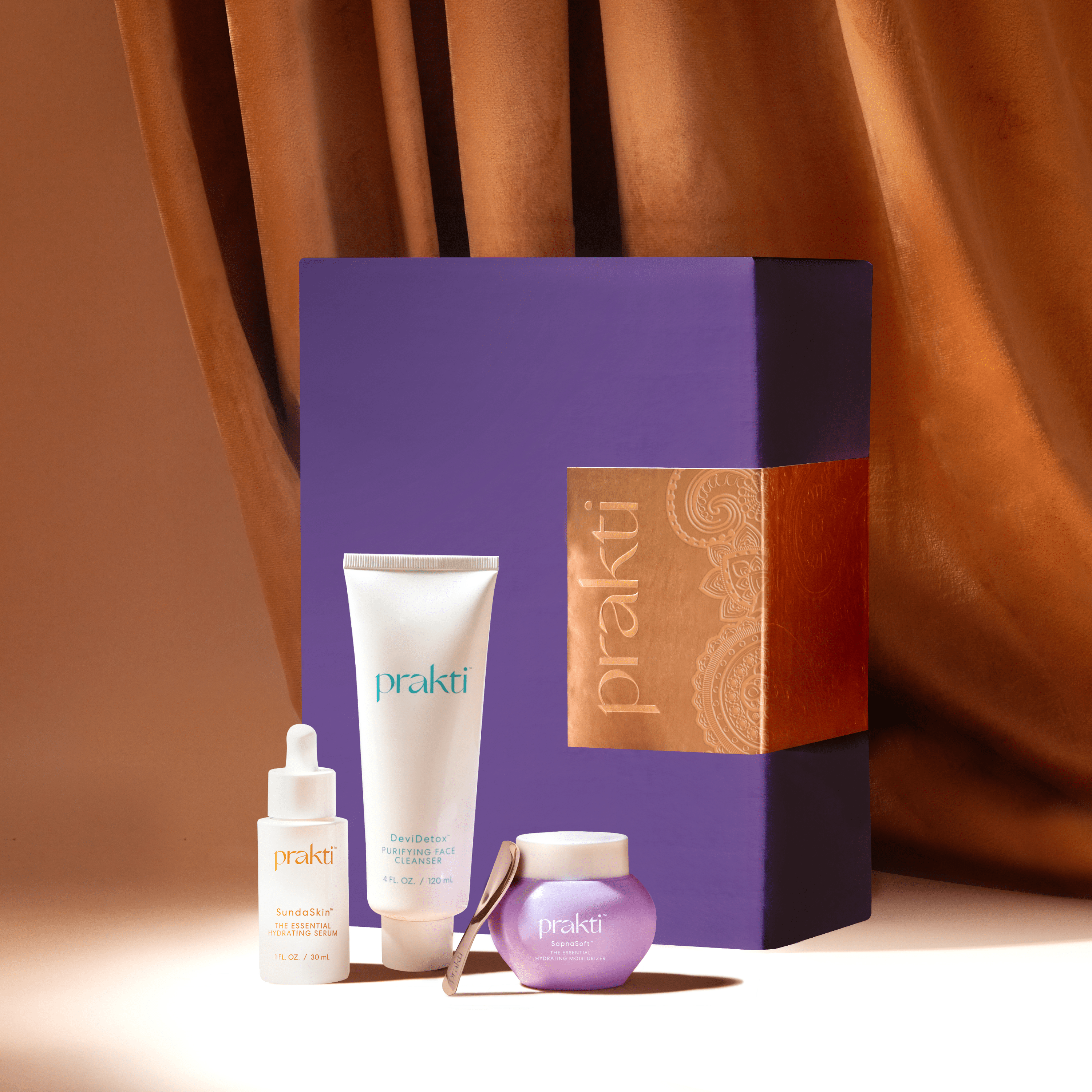 NayaNecessities<sup>™</sup> Gift Set
This trio gift set combines our three, bestselling skincare essentials to purify, deeply hydrate, and lock in skin's moisture, creating an uplifting, meditative moment to start and end each day.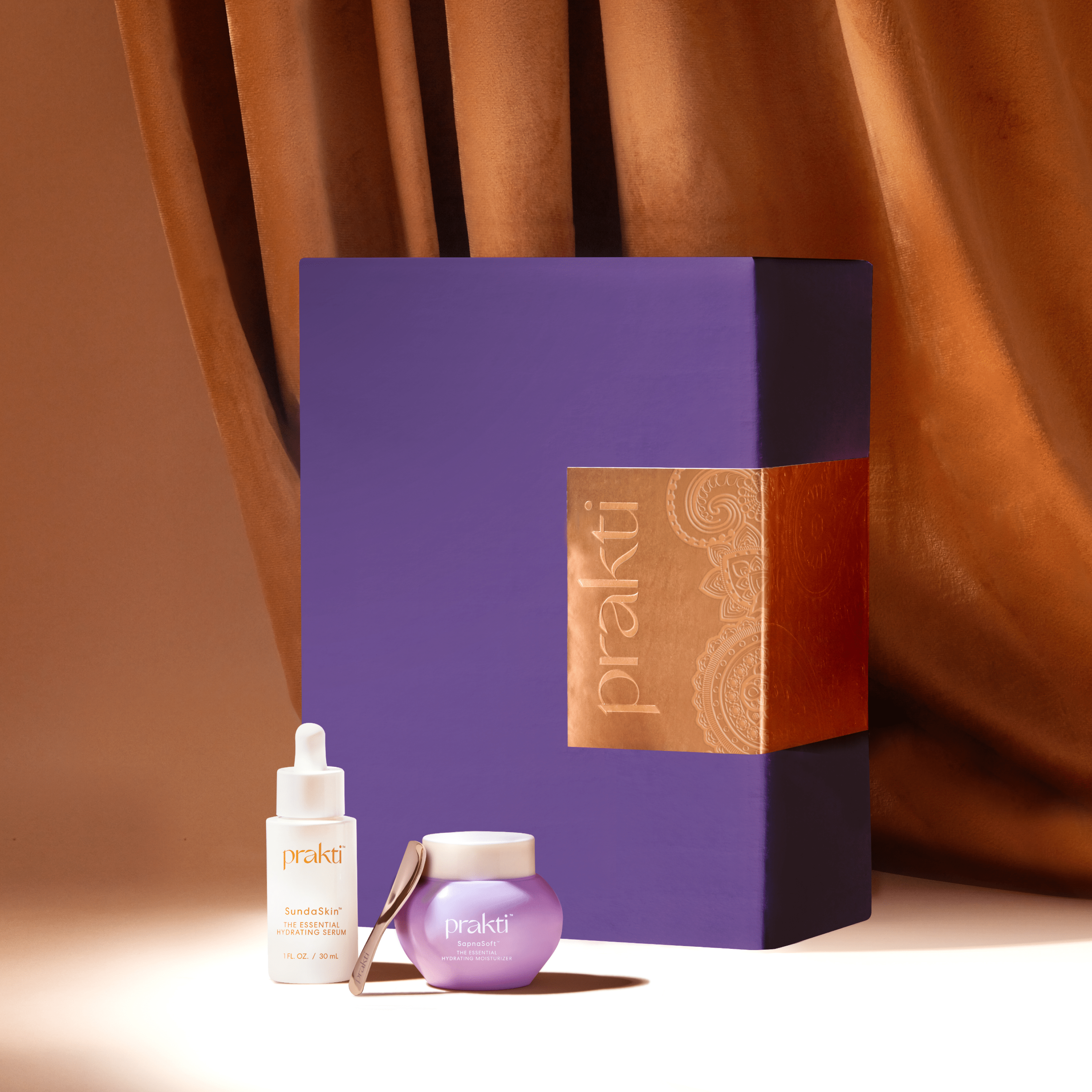 HiraHydrate<sup>™</sup> Gift Set
HiraHydrate™ is our holy-grail hydrating duo that keeps your skin beautiful and glowing all day long. Hira means "diamond" in Hindi, and HiraHydrate™ is designed to give your skin the brilliance and highest quality hydration it deserves.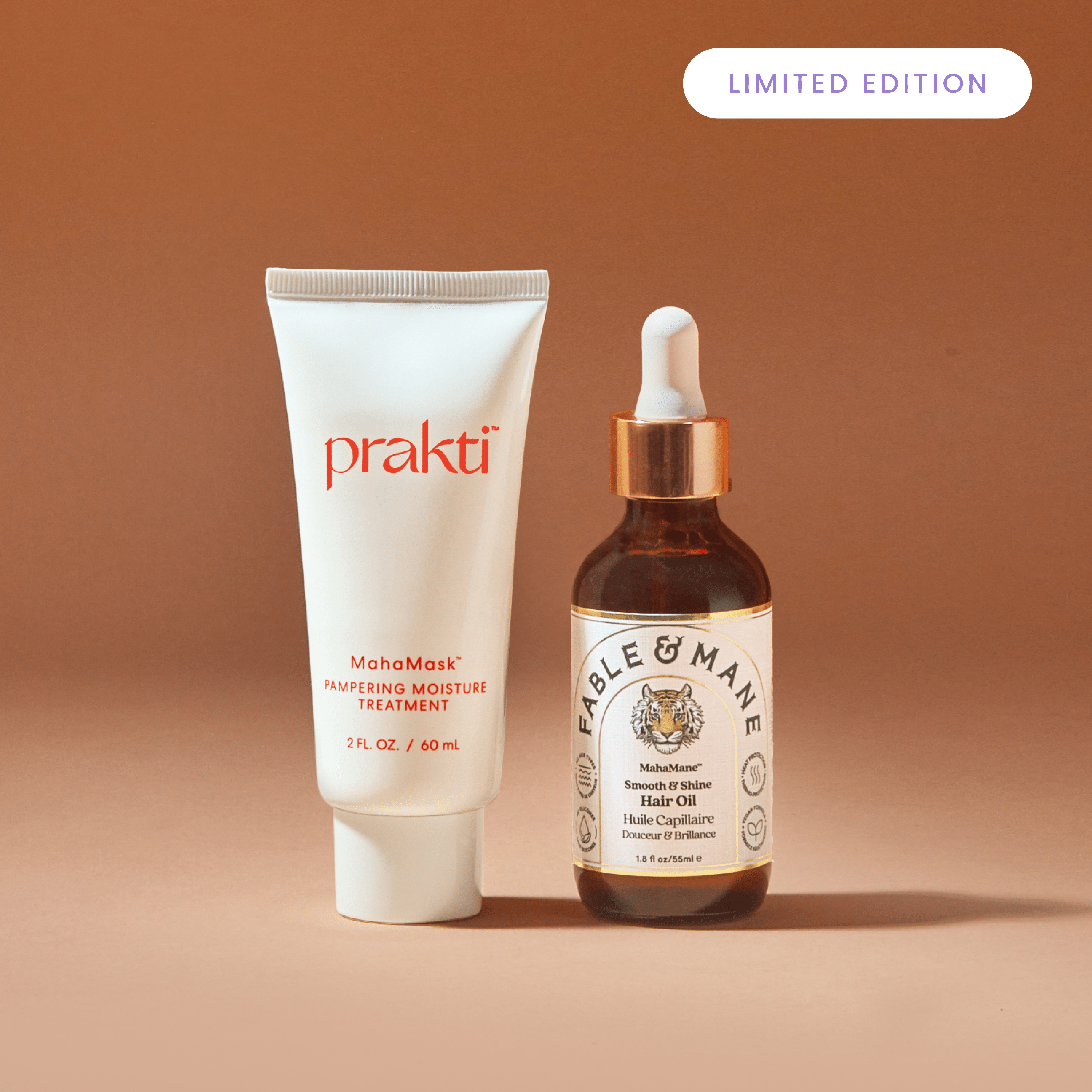 LIMITED EDITION
MahaMoment
Introducing The Greatest Wellness Ritual
In collaboration with Fable & Mane, our limited edition MahaMoment holiday set delivers your greatest hair and skin day, every day.